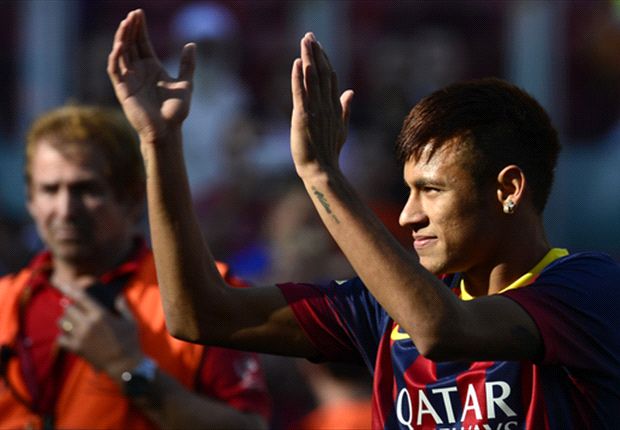 Neymar has been walking on clouds ever since he made the decision to transfer from Brazilian club Los Santos to world football giant Barcelona. He was presented to the Blaugrana faithful just some weeks ago, right at Camp Nou, to an audience of about 60,000. He's had no qualms about expressing how he feels right now.
"Yes, I am very happy to have completed my move [to Barcelona]. This has always been a dream for me," he said in speaking to Telefoot. "My feeling is no doubt one of great happiness. I have followed the ideal path and now I'm happy as a king."
Thiago Silva, Neymar's teammate with the Brazilian national team, believes Neymar will fare well in La Liga, and will fit right in with the bright lights of the big stage.
"He will playing with the best team in the world and I think he will be fine," he said. "He will be surrounded with quality and he is prepared to meet this challenge. He will not be afraid of playing alongside the biggest names in world football."