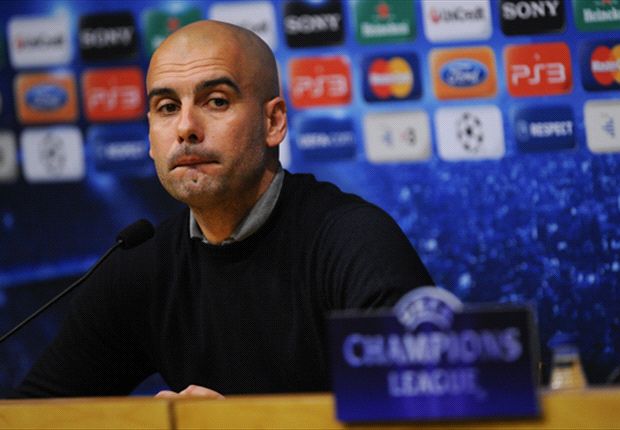 Pep Guardiola will have a lot to live up to heading into next season as coach of Bayern Munich. The current winners of the Champions League and owners of the German football treble can't shoot for much higher next year.
The former Barcelona coach and Spaniard knows this and is doing everything he can to help his chances of leading such a team. That includes giving extraordinary effort to learn a new language, German. His brother and representative, Pere, spoke of the coach's dedication.
"Pep has been as always – obsessive," Pere told Der Spiegel. "Four hours every day, like a madman. Only a stubborn dog does this.
"It is absurd. As you meet your brother for lunch, the guy is talking German continuously with his teacher!"
Guardiola is replacing Jupp Heynckes, who was thought to possibly be in line for the Real Madrid vacancy, but chose to retire and spend time with family after winning the German treble. Pep is just finishing taking off some time of his own, as he left football after the 2011-2012 season to take a year long sabbatical.