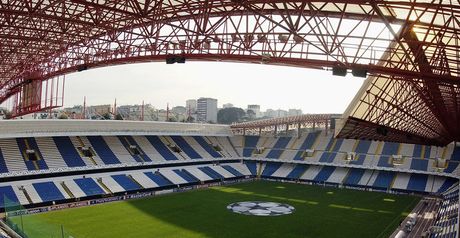 Deportivo La Coruna are in danger of entering administration and they reveal that their financial struggles could see the administrators move in by the end of the month.
The club are enduring a miserable season on the pitch as well as off it, and they currently sit rock bottom in La Liga, a shadow of the side who won the title back in the year 2000.
It is believed that Deportivo owe the taxman nearly £30million, something which the Spanish government are looking to change, and their overall debts exceed £80million.
According to the club's president Augusto Cesar Lendoiro, Deportivo face the saddening possibility of entering administration, despite their best efforts to find another solution to the financial problems.
"Either we reach an agreement with the tax authority before the end of the year or we go into administration. We cannot wait any more," said the president.
Luis Rubiales, president of the players' union, explains that the bottom of the league club have two potential options available to them and that it is not a foregone conclusion that they will be forced into administration.
"Depor have two negotiations running," he said.
"One is to reach an agreement with the tax authority to lift the embargo and reach a medium to long-term solution, the other is to enter administration."