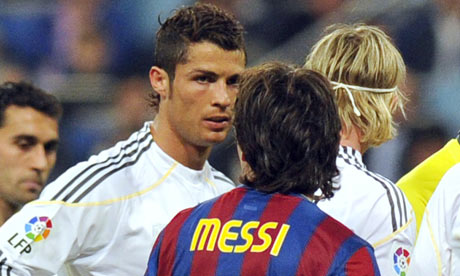 Cristiano Ronaldo has denied claims that he is still unhappy at Real Madrid, and also announces that he would vote for himself to win the Ballon d'Or if he could.
The La Liga star explained that he was going through an unhappy time when he decided not to celebrate when he scored for Madrid against Granada in early September.
"I play for the passion I have for football and for the love of the teams I represent. If I played for money, I would be at another club," said Ronaldo.
"All players love it when teams like Paris Saint-Germain, Manchester United or Chelsea are linked to about them.
"Moving is not something I am thinking about though. I am happy at Real Madrid and I want to stay here and win things.
"What happens in the future is in the lap of the Gods. In life anything is possible and nothing is impossible, but for now I am not thinking about another club or a new contract."
Ronaldo is known for his self-efficacy and confidence, but La liga fans may be surprised at the former Manchester United player's latest comments about how he thinks he is the best player in Europe, especially when Lionel Messi's excellence is never-ending.
"If I could I would for myself to win the Ballon d'Or," the Portuguese attacker claimed.
"I am like I am and I am happy with that. To be humble is not good. In Portugal we say that to be too humble is vanity."