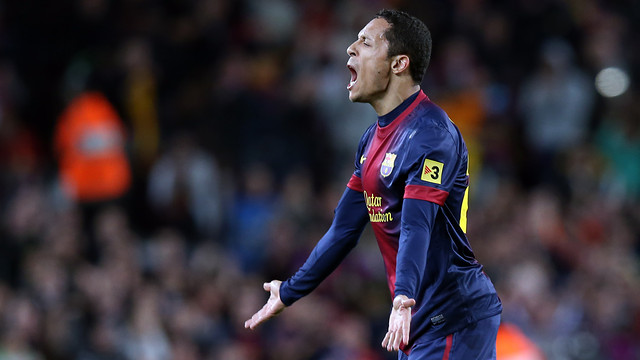 Adriano Correia came to Camp Nou in 2010 from Sevilla with six trophies already in his bag. During his time since he's added eight more, making him one of the most accomplished players Barca has.
The Blaugrana have chosen to reward the full back with a new contract that will ensure his time at Camp Nou continues through 2017. It'll be a tough task for teams to pry away the player from Barca, after they set his buyout clause at a staggering 90 million euros.
A statement on FC Barcelona's official website read as such: ""FC Barcelona have agreed to terms with Adriano Correia to renew the player's contract for four additional seasons, through June 30 of 2017, the player's buyout clause is set at 90 million euros." Adriano has scored 10 total goals in his time at Barca.